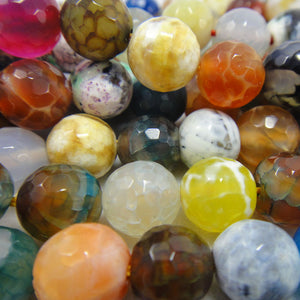 Made With
High Quality Gemstones
TAILOR-MADE
WITH LOVE & GRACE
Our Creations
Each bracelet is a handmade unique one of a kind item. We create all of our jewelry pieces with love and care especially for you! All beads in our bracelets are hand picked and strung on high quality elastic stretch cord to ensure the best quality.  Along with our pre-made selections we offer custom jewelry design with almost any idea you have in mind.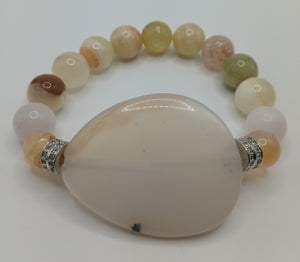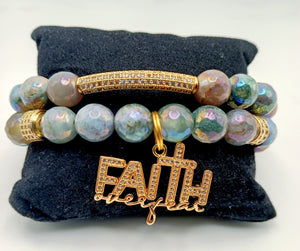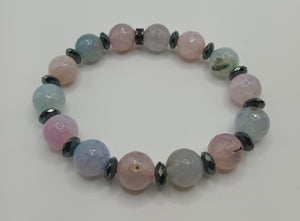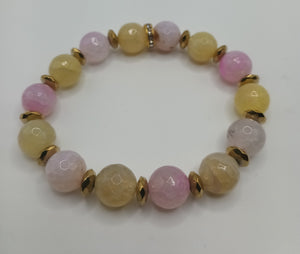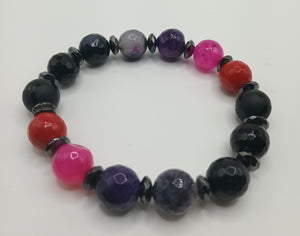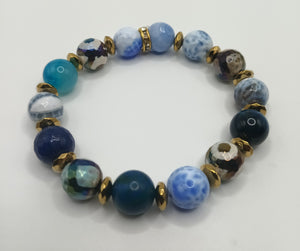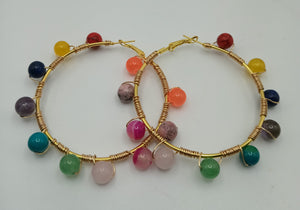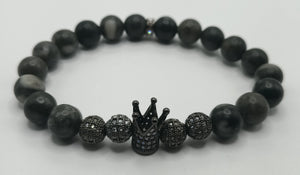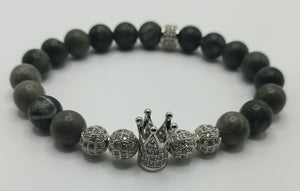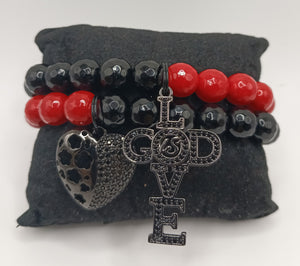 Our Creator
Jewelry Designer Latecea N. Brock is a Saint Louis, Mo native. She is a serial entrepreneur who loves to travel and spends her downtime with her family and friends. She is an avid reader, brunch lover and FAITH walker . Her love for creating jewelry stemmed from  years of a therapeutic hobby of creating intricate pieces for herself and gifts to others.
Beaded by His Grace, LLC is a Luxury Gemstone Beaded Jewelry Brand. A Faith based business that specializes in handcrafted gems for men and women that remind you who and whose you are.
FunFact, Beaded by His Grace was never intended to be a business, it was simply Latecea making jewelry for herself that she could not find in stores; BUT GOD had other plans.
BBHG's first official introduction to the world was in Nov. 2019 in Atlanta, GA at a POP UP shop and the event was simply amazing and was truly the push needed to keep going. However, shortly after COVID hit and the Pandemic shut everything down. But this didn't stop anything, determined now more than ever to at least try and see this business through, Latecea started doing all the necessary background work to legalize the business.
From there BBHG would host regular online social media sales until May of 2020 when Latecea relocated back to St. Louis in the middle of the Pandemic. After taking a month off from work after moving Latecea started a new job however, 10 days into the new job she was hospitalized for 2 weeks with diverticulitis, basically a hole in her colon. Because of this she couldn't eat or drink anything for 12 days, only a sip of water every 6 hrs with medicine.  Latecea was so bored frommwatching TV, couldn't have any visitors and really didn't want to talk on the phone until one night God dropped it in her spirit to go ahead and create the website. So, using all the pictures she had in her cell phone of products Latecea opened a free Shopify account online and designed this website on her cell phone from her hospital bed, chair, anywhere she could comfortably sit and www.beadedbyhisgrace.com was birthed! She told God "ok, if we're doing this, let's do it for real."
After getting out of the hosital Latecea then made any neccesary changes to the website and June 2020 beadedbyhisgrace.com was officallly launched. Since then Latecea has been focusing on branding and building an online presence. 2020 sales were of a modest amount for the year but 2021 would be the year to really catapult BBHG to the next level, it went from being a low 4 figure business to a 5-figure business. 
" Never in my wildest imaginination did I think that this business would go as far as it has. It's a true testament to God doing exceedingly abundantaly above all you could think, ask or imagine!"
Latecea's goal for BBHG is for it to become a global brand spreading Gods love and Grace!